ABOUT THE ACREAGE

YOUR ARE INVITED TO ATTEND AN EXCLUSIVE SHOWING OF THE BEST KEPT SECRET IN THE PALM BEACHES !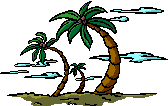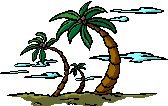 BE OUR GUESTS !



THE ACREAGE



AT ROYAL PALM BEACH











LIVING IN THE ACREAGE
Families who choose to live in the Acreage, also called The Acreage of Royal Palm Beach, are happy with a 1.2 acre or larger lot size, a lot of privacy, a country lifestyle and an opportunity to own animals, especially horses. The Acreage is located north of Okeechobee Blvd. and north of Royal Palm Beach and Loxahatchee.
In June 2001 there were about 37,000 people calling The Acreage their home, and most of them seem quite happy to be there. Medium family income is about $51,000 and most of the residents are young married couples with young children.
Most of the schools are new or almost new. Residents shop mostly in Wellington, or Royal Palm Beach
ROYAL PALM BEACH
The Village of Royal Palm Beach, in Palm Beach County, Florida, is one of the nicest cities in South Florida. It was incorporated as a municipality in 1959 and became mostly a retired citizens' community. But that changed in the 1980s and 1990 as young families began to move in. It is now a very young, family community with lots of amenities for children as well as older residents.
With a year-round population of around 25,000 (which grows somewhat during the winter season), Royal Palm Beach is a busy, fast-growing community with a solid and experienced manager-elected council style government. The village comprises 11.65 square miles and is approximately 6 miles west of the City of West Palm Beach.
Median family income is about $46,000
The village is home to several golf clubs and residents also play golf, tennis and other sports in neighboring communities such as Wellington. The village's schools are modern and well rated with most of the children continuing through college.
The village has set a high standard of 7.5 acres of park land per 1,000 residents. The parks are planned, functional, and designed with open space areas which are maintained at a high standard that serves the present and future needs of the residents.
The South Florida Fairgrounds and Mars Music Amphitheater are at the village's eastern boundary, just east of State Road 7.
The village is 5 miles north of the Mall at Wellington Green, which opened in October 2001 as one of the largest fully enclosed malls in Florida. With at least five major department store anchors, hundreds of shops, restaurants, office buildings and a hotel, Wellington Green has already begun to increase property values in the village as well as its neighbor. The Acreage at Royal Palm Beach !
If you are looking for a gracious, comfortable, small town community,the Acreage at Royal Palm Beach may be a good place for you!
WEST PALM BEACH
Just 67 miles north of Miami, West Palm Beach is the largest municipality in one of the fastest growing areas in the United States: Palm Beach County. The Port of Palm Beach, Palm Beach International Airport and I-95 are the sea, air and highway ports of entry to this fabulous Sunshine City.
Established in 1894 by the railroad tycoon Henry Flagler, West Palm Beach is part of Florida's Gold Coast . West Palm Beach boasts the Kravis Center for the Performing Arts,Clematis

Street, City Place, the Palm Beach Philharmonic and the Norton Museum
SOUTH FLORIDA FAIR & ENTERTAINMENT CENTER
9067 Southern Boulevard,West Palm Beach,561-793-0333
Held in January for 17 day's, Features Nationally Known Entertainment, Family attractions, Acres of live stock and a Carnival Midway. The 121 acre is home to Yesteryear Village and the Bink Glisson Museum.. January 16 to February 1.
LION COUNTRY SAFARI- Loxahatchee -561-793-1084
30th year, this cageless ZOO allows you to drive through a great animal preserve with more than 1200 wild animals roaming free within inches of your car. Visit Safari World amusement park with narrated boat cruise's, minature golf, bird and animal displays, paddleboats,carousel, reptile park, petting Zoo, picnic area,
restaurant and gift shops.
SUNFEST-Florida's largest music and art festival on the water front.
Held the First weekend in May on the Intercoastal Waterway indowntown West Palm Beach, more than 300,000 visitors enjoy art shows,entertainment on several stages, arts and crafts booths and loads of food. the festival runs for five days, making it the longest festival in the area.
FOURTH ON FLAGLER-Flagler Street in Downtown West Palm Beach.
561-659-8007. A patriotic salute of Independence Day featuring free children's activities, continuous entertainment and South Florida's grandest fireworks
display.
OCTOBERFEST-5111 Lantana Road,Lake Worth, 561-967-6464.
Octoberfest '99, sponsored by the American German Club of the Palm Beaches, is scheduled October 16-18 and 23-25
FLORIDA HERITAGE FESTIVAL-South Florida Fairgrounds, 561-832-6397
Held the first week of November, the festival celebrates the culture of the Sunshine State.
SOUTH FLORIDA SCIENCE MUSEUM-4801 Dreher Trail north,West Palm Beach,561-832-1988. Premier interactive science museum exhibits. The Aldrin Planetarium and the South Florida Aquarium. Call for special events and programs.
PALM BEACH ZOO AT DREHER PARK-1301 Summit Boulevard, West Palm Beach,561-547-9453. This 22-acre tropical zoological garden is home to more than 400 animals representing Australia, South and Central America, Asia and Florida. There are endangered species including the Komodo Dragon, Bengal Tiger ,Jaguar, Lemur, Cottontop Tamarin, Golden Lion Tamarin and Florida Panther.See the ARK (Animals Reaching Kids ) petting area and Reptile house. Visit the Cornell Nature Trail and shaded walkways throughout the zoo. Stroller and wheelchair rentals are available. Have refreshments at the Treehouse Cafe, search for treasures at the new Zoo Gift Shop. Open daily from 9 a.m. to 5 p.m. Call ,561- 547-WILD for event information and summer and holiday hours.
RAPIDS WATER SLIDE & GOLF-6566 N.Military Trail, West Palm Beach 561-842-8756.
South Florida's water park offers 12 acres of family fun. Enjoy cool water slides, waterfalls, in a one-quarter mile lazy river and 25,000 square-foot Big Surf wave pool. Open from March to mid-October.Call for hours of operation.
WATER TAXIS -Banyan Boulevard & Flagler Drive, Downtown, (561) 683-TAXI (8294).
Climb aboard the Palm Beach Water Taxi for "the Best Way to 'Sea' the Palm Beaches". Our 20-passenger launches and our 49-passenger Corinthian Catamaran are equipeed to let you cruise the scenic Lake Worth Lagoon in comfort, and provide you with the best views of the Palm Beaches. Our expert captians will give a guided tour of our beauty and history, and provide the personal service to make your cruise as fun and relaxing as possible.
So click on the request link,and come be our guests to explore oup properties, and take a look for yourselves.If you would like additional information first,click on the link as well,and enter your request in the comment box.We will be more than happy to assist you in any way that we can.